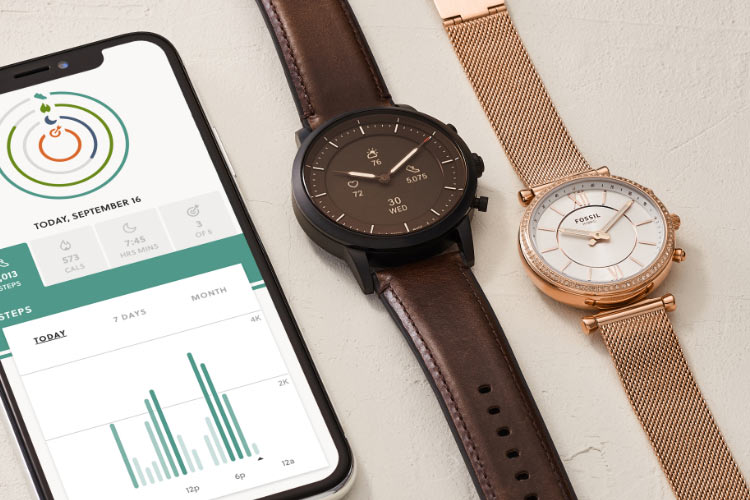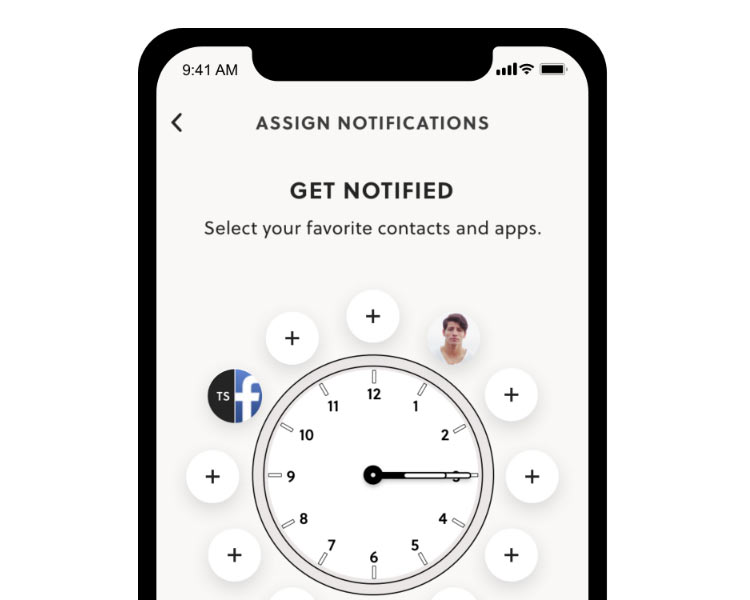 GET NOTIFIED
Assign a number to your favorite contacts and apps. When you receive a call, text or app notification, you'll be alerted with a gentle buzz on your hybrid and both hands will move.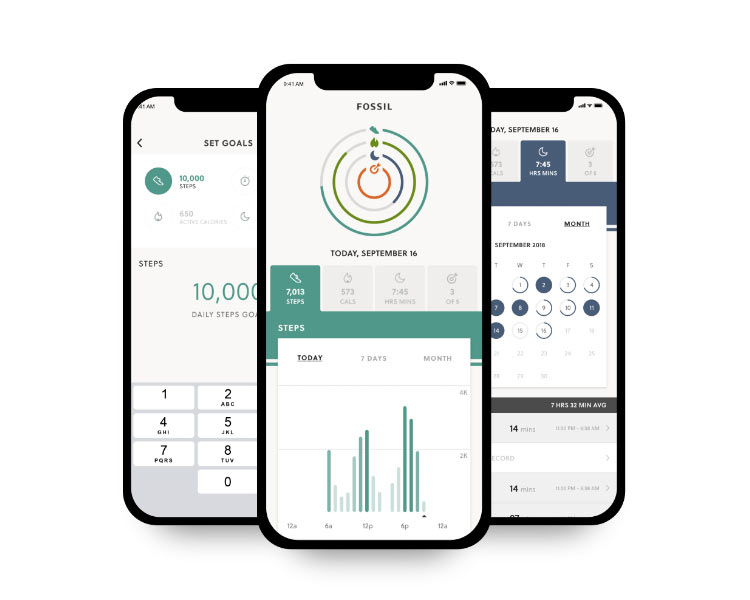 CHECK YOUR STATS
From steps to ZZZs, set a goal and keep track of your progress. You'll be able to monitor steps, distance, calories burned and sleep quality.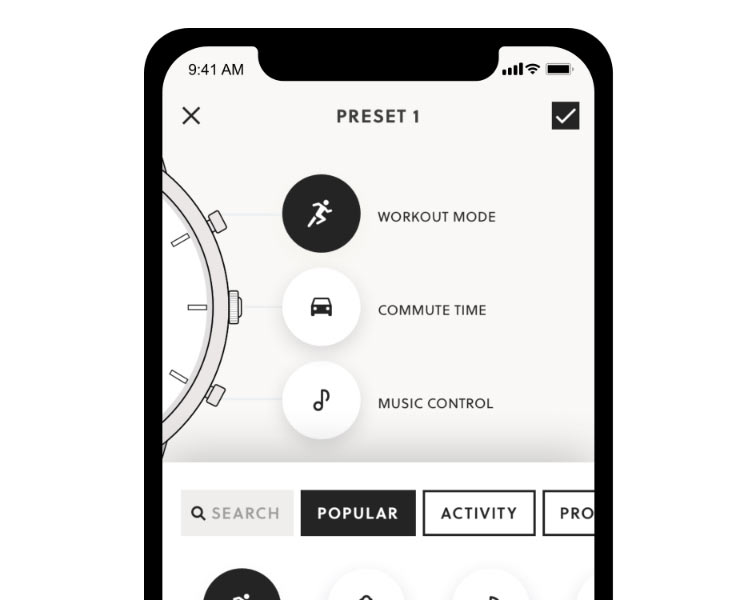 SET SHORTCUTS
Control your music, check the date and more—assign a function to your buttons in the app and change them at any time.